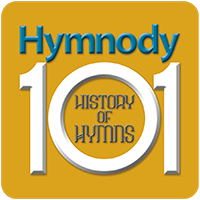 INTRODUCTION: Hymnody 101 - History of Hymns is now available in the Grace Ministries Library. Seven fun and interesting sessions. FREE Participant Manual and Leader Guide can be downloaded from the Leader Portal. See below for details on the WHAT, WHO, and WHY of the series. Contact your Library Specialist or call 800-527-4014 for more information.
WHAT: This is brief synopsis of Christian Hymnody and will be enlightening to any believer. There are seven distinct eras of study. Each period gives us a view into the development of hymns within the context of that time. From the early Biblical hymns to the Contemporary worship songs of today we see how the hand of God reaches out and touches us with the gift of music. Each section will open with one or two icebreakers and a peek into the particular period. While viewing the teaching there will be several questions that each participant will be asked to fill in. After the video teaching two or more discussion topics will appear on the screen. The Group Leader will walk participants through the discussion time. The session will end with an opportunity to view one of the Worship 101 Hymn Stories that may be related to that particular era. The group can even sing along at the end if they wish.
WHO: Dr. Robert Morgan is one of the foremost historians in the study of Christian Hymns. His "Then Sings My Soul" book collection has sold over two million copies! Many, many months of research and years of experience have been devoted to this compelling project. His knowledge of Hymnody is unsurpassed, and his story-telling ability make the history come alive.
Dr. Morgan is teaching pastor at the Donnelson Fellowship in Nashville, TN. He has more than 35 books in print, with 5 million sold in multiple languages. He is a frequent writer in Turning Point Magazine and a great friend of Dr. David Jeremiah. He, and his late wife Katrina, have three daughters and fourteen grandchildren.
For more on Dr. Morgan go to https://www.robertjmorgan.com/bio/
WHY: Good question! What's the big deal about looking into the history of Christian songs and music? The answer can be easily found in your heart. We are created in the "image" of God. God is the creator of music; heaven is filled with it. Hearts are lightened, spirits are lifted, and our whole being is often changed when we hear the strains of praise and worship coming from our lips. Looking into the past and seeing how God has brought forth songs in the midst of pain and difficulty often encourages us to keep the faith during our trials. Styles of music may change over the centuries but God's call to worship has not. Sit back, join in, and enjoy the walk through history as we hear how men and women of faith expressed their love for God in times of joy, tribulation, triumph, and defeat.
SESSION TITLES
1. Biblical Era
2. Ancient Greek Era
3. Latin-Medieval Era
4. German Hymn Era
5. English Hymn Era
6. Gospel Song Era
7. Praise/Worship & Contemporary Era